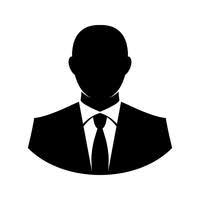 Ayodele Akinwale is a seasoned Database specialist, with a lot of experience in Data Analytics, Business Intelligence and Data Mining. He's been involved in Database development and management for some time now and possesses a vast number of skills and certifications like Descriptive Analysis, Predictive Modeling, Prescriptive Analysis, Machine Learning and Natural Language Processing, SQL Skills etc.
He was educated at Ladoke Akintola University of Technology for his undergraduate degree in Pure and Applied Mathematics, and also bagged his postgraduate degrees in Data Analytics from University of Maryland University College, MD, USA., Marketing Operations Research and Statistical Analysis.
His working experience spans:
̶ Lagos State Government, Alausa, Ikeja – Data Analyst
̶ Charles Country Public schools, MD – Mathematics Teacher
̶ UMUC Graduate School – Teaching Assistant at the Dept. of Information & Technology
His academic qualifications with distinctions, MSc. Data Anayltics (University of Maryland University College, MD. USA: GPA: 3.833/4.0), Database Specialist (Tidewater Community College, Norfolk, Virginia, USA: . GPA 3.862/4.0) set him apart as an authority on Data Analytics, mining and database development. He has over 15 years experience in handling big data of all shape and form.