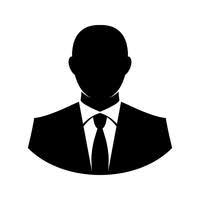 GROUP MANAGING DIRECTOR (GMD)
Sola Akinnagbe is Group Managing Director, and founder, of MRC. Before founding the company, Sola enjoyed a highly successful market research career in West Africa, including a period of time spent as an independent consultant in statistical analysis and marketing operations research.
Sola was educated at the University of Ife (now Obafemi Awolowo University) and the University of Sheffield (U.K) where he studied for a degree in Mathematical Statistics and an MBA respectively. He has over 25 years of experience in market research, marketing operations research and statistical analysis.
Sola is the immediate past President of the Nigeria Market Research Association (NiMRA) which he led from its inception in 2005 until 2010. He was the country representative of ESOMAR, an international organisation monitoring and developing market research worldwide, from 2006 to 2010.
A recipient of multiple academic and professional awards, Sola is a respected professional and "talent developer", producing scores of top professionals who have gone on to have their own thriving careers, businesses and professional practices. Sola is an Overseer of The Apostolic Church and an apostle of ethical business principles and practices.