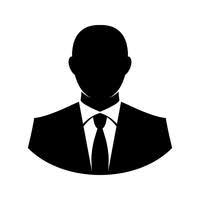 Samson Babatunde Adebayo is a renowned scholar and professor with many academic merits and awards under his belt. He had his first degree in Statistics with a First Class from University of Ilorin, after which he proceeded to bag his MSc in Statistics from the same institution. He attended Ludwig Maximilian University of Munich, Germany for his Doctoral studies and has a Ph.D. in Statistics from year 2000 to 2003.
He has served in several capacities both as an academic and a consultant to institutions and government agencies and has many academic publications to his name. He has been actively involved in Medical Research using statistical modeling and analytical tools to analyze data and write reports.
In addition to serving as a Lecturer at the Dept. of Statistics at Ilorin for more than 5 years, He has moved on to work as a Technical Officer/Facilitator for the WHO, Geneva, Switzerland, He served as a Snr. Research & Evaluation Manager for the Society for Family Health (SFH), Abuja, Senior Research Fellow/Senior Lecturer at the Centre for Medical Statistics, the University of Liverpool and also offered consultancy services to the National Agency for the Control of AIDS, NACA, on the development of Monitoring & evaluation document for HIV/AIDS activities in the Multi-country AIDS Project.
His current research interest in Analysis of Survival Data, Statistical analysis of HIV/AIDS, Family Planning and Maternal and child health research data, among others.
He speaks English Language, Deutsch, and French well.