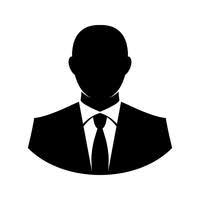 Wale Obembe has a very good grasp of development issues and the implementation of development interventions in Nigeria context both at policy and community levels, with excellent understanding of rights-based and participatory approaches in programme design, implementation, development of project proposals and budgets, fund-raising, research methodologies as well as monitoring and evaluation. He possesses strong planning and organizational strategy background, having successfully implemented several consultancies for government as well as local and international NGOs with funding from World Bank, CDC, UNFPA, UNDP, USAID, DFID and the Nigerian government.
He had his first degree in Agricultural Economics at Obafemi Awolowo University, IleIfe in Nigeria from January 1986 – October 1991, and further pursued his Masters degree at the same University from January 1996 – September 1997 in Agricultural Economics.
He is a seasoned consultant with a wealth of experience, over 15 years, representing local and foreign International agencies in the agric-business sector.
He has attended numerous trainings, and is also a member of a number of professional associations like the International Organizational Development Association (IODA), Nigerian Institute for Training and Development, Nigerian Institute of Management. He is a certified Agribusiness Supplier Development Consultant and a Performance Based Financing Consultant.